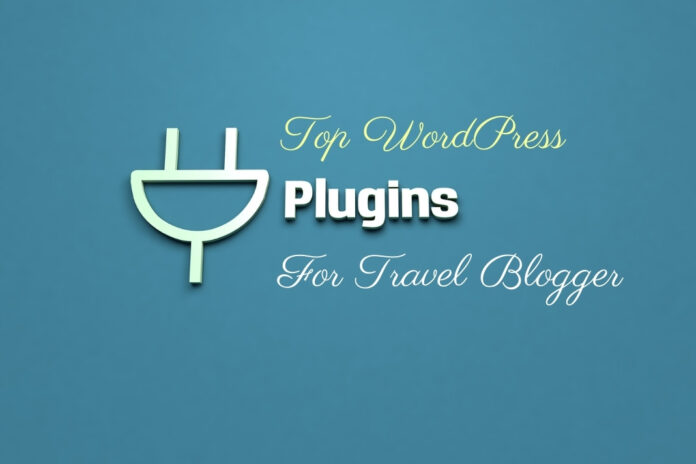 This blog post guide you on the Next Big Thing in WordPress Plugins for Travel Blogs. If you are hosting a blog on WordPress then it's important to add WordPress essential plugins.
If you have not started a blog yet or Looking to start? Browse to my blog post on How to Start a Travel Blog that guides you completely in a very simple step. I am writing my real travel blogging journey that helps others to set up their blog.
A WordPress blog is incomplete until or unless it doesn't own good plugins. My blog uses all the Free WordPress plugins but a paid theme. It is created on a NewsPaper Theme bought from Themeforest. This theme has some pre-installed plugins that come free with your purchase and a few that I have installed.
Pro Tips: Always keep your WordPress theme and plugin up-to-date. So, it can be saved from vulnerable attacks.
My list of Best WordPress Plugins for travel blog in 2021
1. Antispam Bee
Antispam plugin that blocks spam comments and protects websites from bots. It is a very useful tool that I have been using since day one.
2. Travelpayouts: All Travel Brands in One Place
Travelpayouts plugin is a must for all the bloggers and webmasters in the travel niche. The plugin makes it easy to add affiliate widgets, search forms, and tables for flights, all of which are customizable. And what's more, it saves hours and hours of time by providing access to affiliate tools from more than 60 travel brands including Booking, GetYourGuide, Aviasales, etc. Impressive, right? Take a moment to check it out.
3. Classic Editor
When WordPress 5.0's release on December 6, 2018, It launched a new default content editor called the Gutenberg editor. I am not fond of this so I switch to my classic editor.
4. Jetpack by WordPress.com
It comes with multiple features, it enables you to connect your travel blog with WordPress.com. I am using the free version of Jetpack that comes with the features of Image Accelerator, Downtime monitor, Protect your site from the brutal attack, and the Site Stats.
5. Optimize Database after Deleting Revisions
This is one of the essential plugins that erase temporary files that have been created while using WordPress blog editors. Like the list of revisions. That keeps your WordPress clean from unnecessary files.
6. Really Simple SSL
This plugin redirects all non-HTTP URLs to HTTPS URL.
7. Redirection
In the initial days of my travel blogging there a lot of posts have been created and unfortunately many were deleted and some got spam. So, I trash out all those URLs and redirect to their similar pages to save my blog from penalty. So, redirection tools helped me to redirect non-existing URLs to existing URLs easily.
8. Ultimate Nofollow
This plugin is used to add a tag rel no-follow to the outbound link. Since Google brings many updates targeting outbound backlinks coming from guest posting sites and punishing those trying to manipulate its search algorithms. So, I install this plugin that makes it easier to make any outbound link to no-follow.
https://wordpress.org/plugins/nofollow/
9. Wordfence Security
The is the one very important plugin to have on every single website. It also comes with a paid and FREE version. This plugin works 24X7 all time for my travel blog and saves it from hackers. Whether you have any plugins or not, this is one of the top plugins in my list of essential WordPress plugins that every travel blog must-have.
Wordfence Security – Firewall, Malware Scan, and Login Security
10. Yoast SEO – Best WordPress Plugins
Yoast is one of the popular SEO plugins and my favorite one. It analyzes the content based on your writing style and shows the improvement instruction as per the Google Guidelines. That makes an easy to improve our content readability score for the user. The second best thing about this plugin it gives an option to set your page as per the targeted Keywords. Once you are all set perfectly as per the Yoast Guidelines it will show you the green button. It means all set-up is done wonderfully.
11. Cache Plugin
I don't any cache plugin for my blog. But for the best performance I recommend using WP Super Cache. As this suggested by the Newspaper theme.
That's all feel free to ask any question in comment section below. You can find and install plugin as per your requirement. There is plethora of WordPress plugin for all kind of business and blogger.