Dubai is the United Arab Emirates' glitzy metropolis. Due to its majestic structures, opulent resorts, and engaging activities, Dubai has become a popular destination for visitors. Dubai tourist attractions cater to all tastes, ages, and interests. From monuments and lavish resorts to exciting desert activities and cultural events, there is something for everyone in the city. Let us explore some of the best tourist attractions in Dubai.
1) Burj Khalifa
The 828-meter-tall Burj Khalifa is the world's tallest tower and a must-see attraction in Dubai. Burj Khalifa dominates the city's skyline, and the 148th-floor observation deck provides stunning panoramic views of the city, desert, and the Persian Gulf. Watching the sunset from this point is an unforgettable experience.
2) The Dubai Mall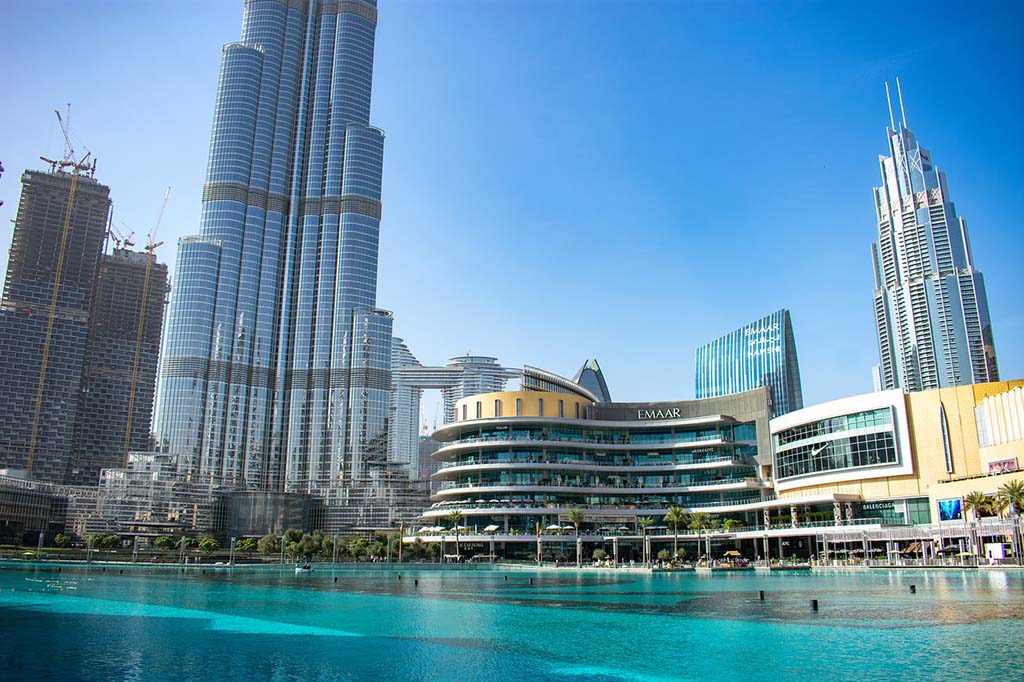 Next to the Burj Khalifa stands the Dubai Mall, one of the largest shopping centers in Dubai, a haven for shopaholics and families. Aside from a plethora of shopping establishments, the mall also has a variety of entertainment alternatives, such as Kidzania, Play DXB, an ice rink, a gigantic aquarium, and an underwater zoo. The breathtaking view of the Human Waterfalls across four floors is the center of attraction of Dubai Mall.
3) Dubai Frame
The Dubai Frame is a one-of-a-kind architectural landmark that offers visitors a glimpse into the city's past, present, and future. With its 150-meter height and enormous picture-frame design, it offers stunning vistas of the past and present of Dubai. The Sky Deck on the frame's highest level offers panoramic views of the city's most famous landmarks, including the Burj Khalifa and Dubai Creek.
4) Palm Jumeirah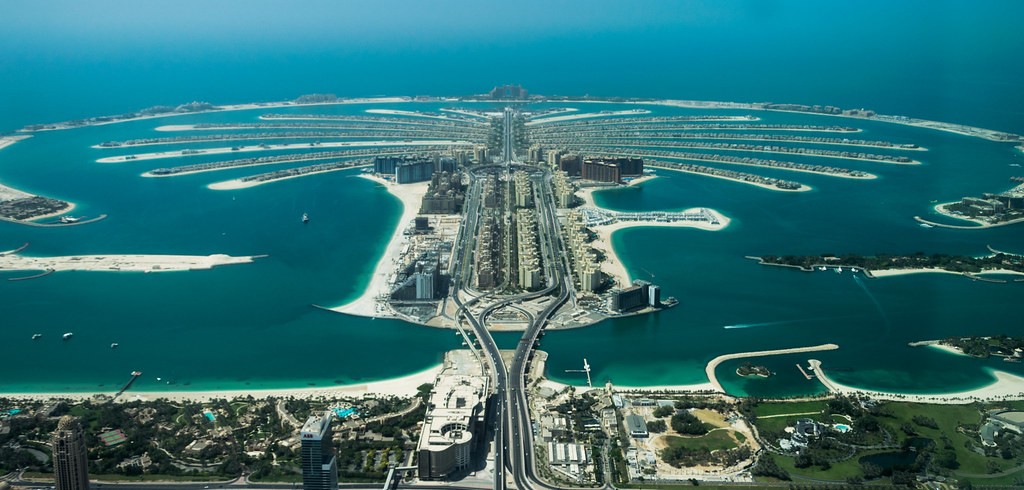 An engineering marvel, the Palm Jumeirah is an artificial island shaped like a palm tree, extending into the Arabian Gulf. It has opulent resorts, stunning beaches, and world-class restaurants. Visitors may stroll along the famed Palm Jumeirah Boardwalk or participate in water activities like jet skiing and parasailing.
5) Dubai Safari Park
Visitors may get up close and personal with lions, giraffes, tigers, rhinos, zebras, and more with their Dubai Safari Park tickets. Enjoy interactive events like feeding rhinos, feeding birds, and seeing live shows in theatres like the bird show. Guides from the Dubai Safari Park ride along in each safari bus, sharing interesting details about the animals and even assisting visitors in spotting rare creatures.
6) Dubai Creek
A visit to Dubai Creek is a must for everyone interested in learning about the city's rich history and legacy. This natural seawater inlet separates the city into two parts: Deira and Bur Dubai. A classic abra (water taxi) boat tour along the creek allows you to take in the sights and sounds of the ancient city, including the bustling spice and gold souks.
7) Ski Dubai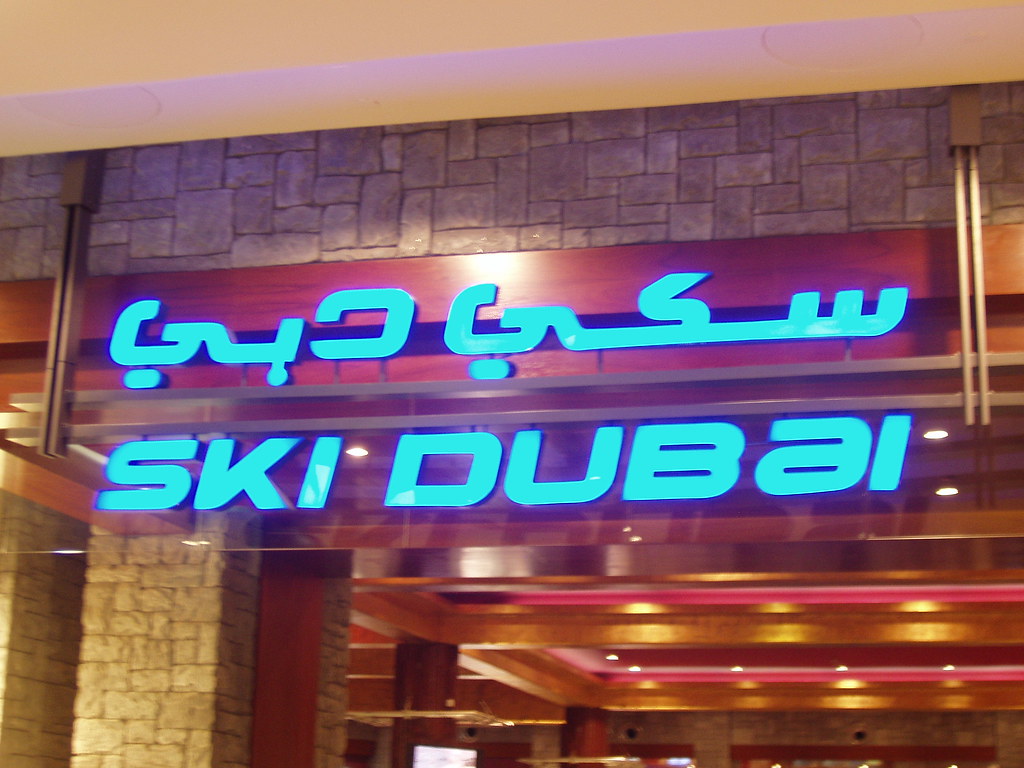 Ski Dubai, Dubai's indoor ski resort, is a respite from Dubai's scorching heat. This winter paradise, located within the Mall of the Emirates, has actual snow slopes, chair lifts, snowboarding zones, and even penguin encounters. Numerous sports activities, such as sledging, skiing, tobogganing, snowboarding, and snow zorbing, are available for visitors in Ski Dubai.
8) Dubai Marina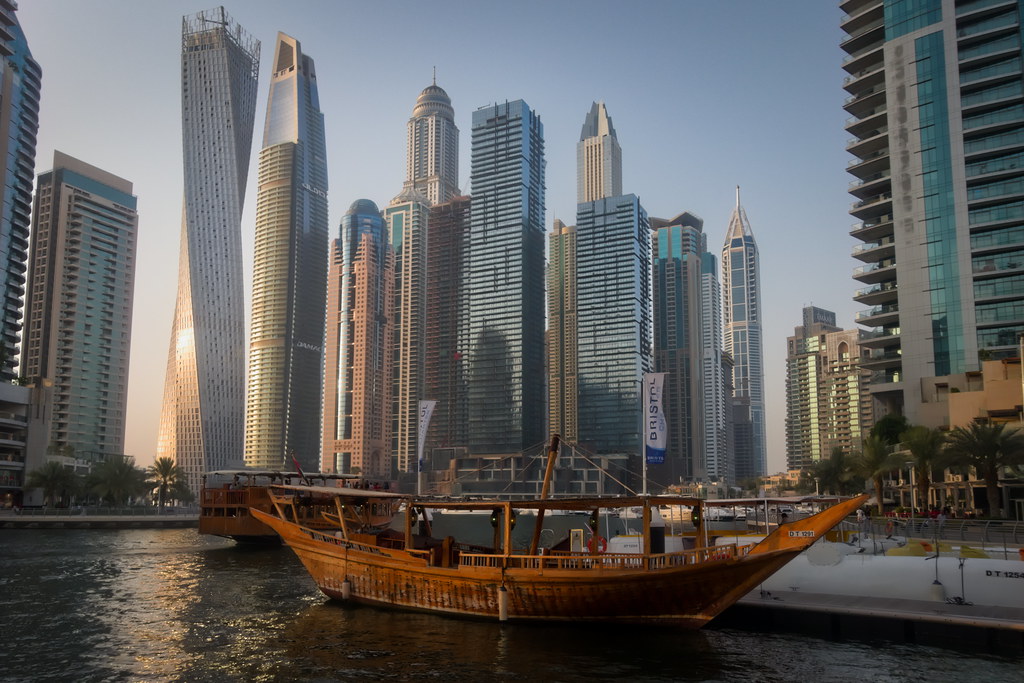 Dubai Marina is a beautiful waterfront region noted for its glittering skyline and lively nightlife. Visitors may enjoy a leisurely stroll along the waterfront promenade soaking in breathtaking views of the yachts in the harbour, fine dining at world-class restaurants, shopping in high-end shops, or taking a luxurious dhow cruise.
9) Atlantis The Palm
Atlantis The Palm is an iconic landmark on Palm Jumeirah that offers luxury and entertainment. The ten gourmet restaurants at the hotel redefine fine dining. Atlantis provides an experience for tourists of all ages, from swimming with dolphins at Dolphin Bay and exploring the water adventure activities at Aquaventure Water Park to discovering the underwater world at The Lost Chambers Aquarium.
10) Dubai Parks and Resorts
Dubai Parks and Resorts is a multi-theme park entertainment complex that includes Motiongate Dubai, Legoland Dubai, and Bollywood Park Dubai. Visitors can visit the worlds of their favourite films and enjoy thrilling rides, live performances, and interactive activities. Dubai Parks and Resorts is a must-see destination for families and entertainment fans, with activities appealing to all age groups.
11) Dubai Desert Safari
A desert safari is an experience that no visitor to Dubai should miss. The tour provides breathtaking views of the golden sands that sparkle in the light of both day and night. A typical desert safari tour includes dune bashing in a 4×4 vehicle, camel riding, sandboarding, and a buffet comprising vegetarian and non-vegetarian dishes in a traditional Bedouin tent.
12) Jumeirah Beach
The beautiful coastline of Dubai is surrounded by gorgeous sandy beaches, the most well-known of which is Jumeirah Beach. It is ideal for sunbathing, swimming, and water sports because of its crystal-clear seas, white beach, and backdrop of luxury hotels. The beach also provides a beautiful view of the iconic Burj Al Arab Hotel.
13) Dubai Opera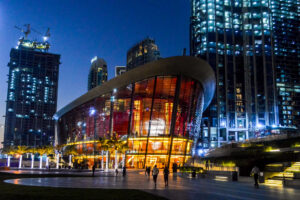 Dubai Opera is a world-class performing arts facility that organises cultural and entertainment events. This architectural marvel, located in the famous Opera District, is known for its stunning architecture and cutting-edge facilities. Mesmerizing performances ranging from operas and ballets to concerts and theatrical shows are available to visitors.
14) Dubai Miracle Garden
The Dubai Miracle Garden is a floral wonderland featuring over 50 million flowers in shapes, colours, and structures. The garden is a feast for the senses, with heart-shaped floral arches, sunflower fields, and life-sized buildings covered in flowers. It is the world's biggest natural flower garden and a must-see for nature enthusiasts.
15) The Dubai Museum
The Dubai Museum, housed in the Al Fahidi Fort, is a fascinating trip into the city's past. Visitors may explore the many galleries and displays that portray Dubai's traditional way of life before its rapid transformation into a modern metropolis. The museum sheds light on the region's history, culture, and legacy.
16) Dubai Aquarium and Underwater Zoo
The Dubai Aquarium and Underwater Zoo is a magnificent aquatic dream housed within the Dubai Mall. It is home to hundreds of marine species, including sharks, stingrays, and brightly colored fish. Visitors can enter the aquarium through a tunnel immersed in the main tank, providing an unprecedented opportunity to view aquatic life up close. The Underwater Zoo offers additional displays and interactive activities, making it an enjoyable and educational location.
Whether you are looking for adventure, shopping, food, or entertainment, Dubai's tourist attractions will leave you with unforgettable memories. So pack your bags and prepare for an incredible tour of this magnificent metropolis.