Rajasthan has many historical monuments which reflect the glory of kings of Rajputs. Amongst of them, a monument which is a fortification resembles great architecture, an i.e. Jaisalmer fort is to be ascertained in this blog.
About Jaisalmer Fort & It's Architecture
Jaisalmer Fort is a monument which is the incredibly great reflection of awesome historical architectures. It is localized in Jaisalmer around 7.1 KM from Bada Bagh, a state full of traditions and culture, Rajasthan. This cultural fortification is made up of yellow sandstone which reflects lion yellow color during the day and honey bright color at night. The scene of Jaisalmer fort at evening is magnificent and ravishing. It stands insolently on Trikuta Hill, in blistering the Thar Desert. This fort is popularly known as 'Sonar Quila' in Rajasthan. It was built by Bhati Rajputs in 1156 AD, has a height of 250 feet and 99 bastions in the Fort. Wells in the fort are the regular source of water. Jaisalmer Fort shows incredibility in architectures among all historical monuments of Rajasthan.
History Of Jaisalmer Fort
Jaisalmer Fort was built by Bhati Rajput ruler Rao Jaisal in 1156 AD. It is the second monument of Rajasthan. It is a precedent of architectures of sandstones. It has 3 layers, inner and outer layer made up of solid sandstone and these two layers sustain loose rubble in them. This Fort had faced many battles.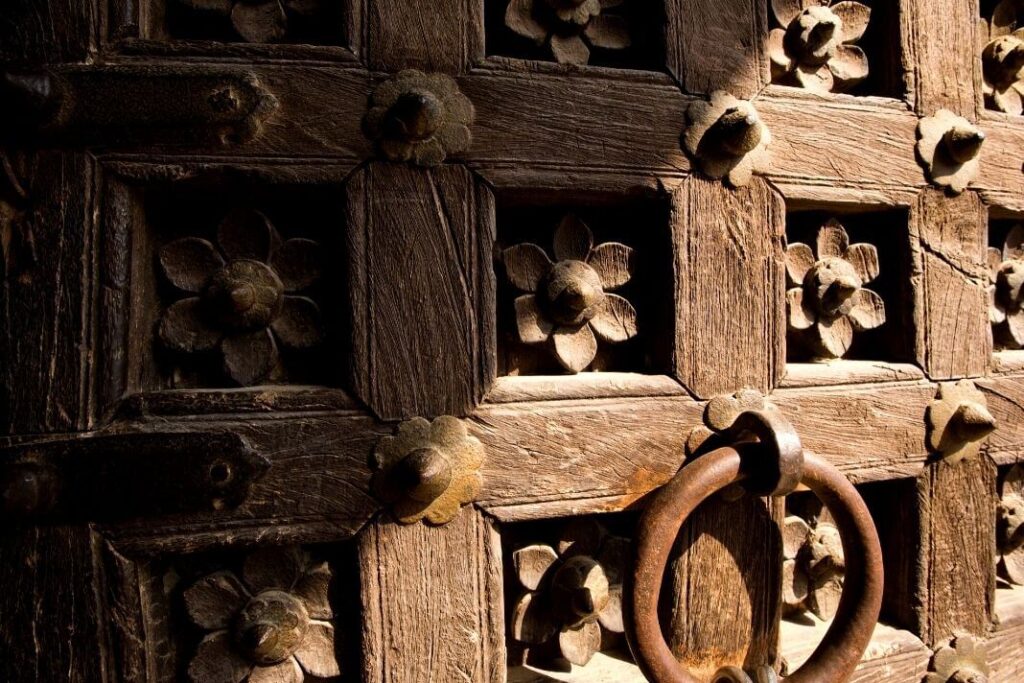 In the 13th century, Ala-ud-din-khijli attacked the Fort and holds it for 9 years. Rajput women committed suicide during the clasp of the Fort at that time. In 1541, Mughal emperor Humayun invaded the city of Fort. The city had the dominant role in trade in medieval times with Arabic, Persian, Egypt and African countries. In British rule, Bombay came forward in a face of the major part of the trade which causes the decline of the trade from Fort city. It took in important sight at the time of 1965 and 1971 wars, with Pakistan. At that time, the entire population lived in the fort. A population of about 4000 peoples mostly Brahmins and Darogas had residents in the premises of the Fort.
Jaisalmer Fort Attraction
Along with Jaisalmer Fort, Rajasthan state is itself a fascinating and allure place to visit. It has many of monuments which show delicacy and glory of Rajputs. Jaisalmer Fort is famous as Taj of Rajasthan because it has an eyeful sight which is pleasant at full moon night. The architecture of Fort is amazing as it has many attractions spots inside in the Fort:
Raj Mahal of Fort
Laxminath temple of Fort
Jain temple of Fort
4 Gateways of Fort
The Merchant Havelis of Fort
On the full moon night, the city explores melodious tunes, folk dances, rhythmic songs and many exciting contests competitions. Specially camel races, colorful markets and Mr. Desert contest achieve a lot of attraction for tourists.
Best Time To Visit Jaisalmer Fort
Tourists should visit in January and February to abate the hot effect of Thar Desert.
Places To Shop, Eat And Visitation
A trip to Jaisalmer can only be completed if you shop here for the things which are the prestige of Rajasthanis. Jaisalmer is known for handicrafts, embroidery works, mirror works, antiques and old stone works. To venture from a government store will be more profitable for tourists instead of local shops to save money. Some famous markets in Jaisalmer are Sadar Bazaar, Pansari Bazaar, Seema Gram, Gandhi Darshan, Manak Chowk and Khadi Gramodyog Emporium.
Jaisalmer is a cultural city as well as it is rich in delicious cuisines of food which is difficult to cook rather than oily foods of Metropolitan cities. For non-vegetarians, Murg-e-Sabz should be for shaking your taste buds. You can try Curry pakora, stuffed potatoes with mint paste and simmer in gravy, Bhanon aloo. Trio restaurant, Chowki Dhani restaurant are famous for Rajasthani cuisines.
Some interesting and attractive excursions for visitation of tourists are Amar Sagar Lake, Bada Bagh, Desert National park, Khuri sand dunes, Sam sand dunes, Wood Fossil Park in Jaisalmer.
Jaisalmer Fort Timing & Entry Fee
Jaisalmer fort opens daily in the morning at 6.00 AM and closed at 5.00 PM. Entry Fee for Foreigner Adult is 250 INR and 50 INR Indian tourist. It opens for throughout out all the year.
Locale / Trails To Reach
Jaisalmer of Rajasthan state is located in the Thar Desert, Heart of Rajasthan. The place has a good accessibility by road, rail, and air. The nearest airport is Jodhpur airport which is 285km away from Jaisalmer. Jaisalmer is connected to every main city of India by rail transport. This city is connected by well-maintained roads. Deluxe and ordinary buses of Rajasthan roadways are internally connected with cities of Rajasthan as Jodhpur, Bikaner, Barmer, Jaipur, Mount Abu and much more. Local transportation is convenient in Rajasthan included auto-rickshaws and bicycles.
If you are planning a vacation and wants to visit a place which gives you deep knowledge about Indian history, tradition and culture, then this there is none of the place better than Jaisalmer Fort in Rajasthan.