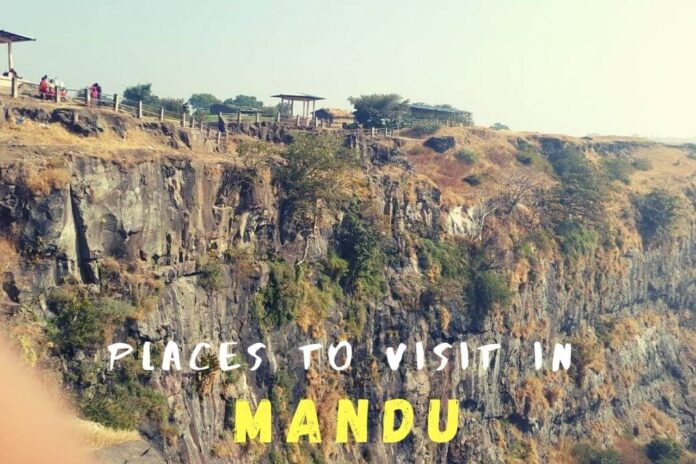 So, are you planning to visit Mandu City of Joy in 2021? India where you can forget all your worries and enjoy the cheerfulness of your life? If yes, then one of the best places I can suggest you is Mandu (also known as Mandav and called as city of Joy) in Madhya Pradesh. Situated in Dhar district of Madhya Pradesh, approximately 95 km from Indore railway station, this beautiful place is a demolished and ruined city which has been enjoyed by different kings in the historical period as their 'garh'. As the place was a royal city earlier, you can figure out the majesty and greatness of palaces in different points of Mandu.
Best time to visit Mandu City of Joy
Mandavgarh is a ruined fort and all the palaces have been made up of sand stones. Moreover, the entire area is rocky and stony, so summers are scorching here. The area receives average rainfall but this will not allow you to enjoy roaming in the fort. There are total 10 to 12 places of interest to visit in the Mandu city. So rainy season is not a suitable one to plan a visit there. The best time is winter season, between Octobers to march for enjoying the real beauty of Mandu. You can see all the important historical place between 10 AM to 5 PM. We enjoyed even the way to Mandu when several flocks of sheep were seen and camel caravans were going through the roads.
Just at the entrance of the Mandu, a small entertaining place is there for kids having two big statues of dinosaurs, a crocodile curvature of stone and a slider. We didn't like this place much but our kids were happy to see this.
Places of Interest in Mandu
Various places of interest in Mandu are Baz Bahadur's Palace, Roopmati's Palace, Jahaz Mahal, Taveli Mahal, Hindola Mahal, Asharfi Mahal, Hoshang Shah's Tomb, Neelkanth Palace, Jami Masjid, eco point, Darya Khan's tomb complex etc.
You will have to purchase tickets for every adult (INR 15 for Indian tourists and INR 250 for foreigners) with you for watching the Baz bahadur palace and Jahaj Mahal. A small museum is also there inside the Jahaj Mahal premise where you can see the damaged parts of old styled utensils, daily utilities, and weapons. As the place is known as 'City Of Joy', I could see people here and there busy enjoying their life, laughing with their friends, finding it adventurous to go at the upper story of pavilions for the top view of the city and hiring instant photographers for a cherishing click. Click to check Google Maps Photos.
Must do things in Mandu – The City of Joy
There is a lot to do in this naturally beautiful place and we enjoyed even those small things while roaming in the city which will cherish our sweet memories. You will find stalls of local fruits, lemon water, sugarcane juice, baked corn, seasonal fruits and so on. The stalls are simple and traditional but attractive enough to catch your attention.
While roaming in the palaces, you will find the area stretched in very wide region and you may drop the plan of going ahead but you should carry on walking as you will find the views more attractive as you move on. Don't forget to click beautiful natural views that you will find in every step there. Moreover, you can shop for the small things from there as sweet memories. Although, we didn't get any significant shopping point there but there are small stalls of attractive things that you can buy for your friends such as wall stickers, key chains, bracelets, pendants and lockets.
Things to take care – Travel Guide Mandu
Although, you will not find any problem while traveling in Mandu (if you visit there in winter season) still you should take care of some simple things. For instance, don't forget to carry drinking water with you as it may be tough to find when you are at a remote point in any palace. Secondly, walk carefully over the stairs and ramps as stones may be steeped in some places which may cause you to fall down. Hiring a travel guide is not important until you are not a foreigner tourist. You can yourself go through the attractive places and examine the art and history of India.
How to reach Mandu from Indore?
We took a Chevrolet Tavera on rent from Indore to take us to the city and we reached there after about 2.5 hours. Same time it took for us to come back to Indore where we stayed in a hotel near the railway station.
Best place to stay in Mandu
Now, it comes to staying in Mandu. Well, you need not to stay in Mandu at night and you should even not prefer because it will be expensive to take hotel rooms on rent in the city. You won't require more than a day to see all the attractive sites in Mandu. So, you can come back to the railway station at eve to move towards your destination or stay in Indore at night if your train tickets have been reserved for the next day.
We didn't have any bad experiences in Mandu – The City of Joy. You will easily find eating zones and rest houses in the city but don't forget to carry a little stock of eatables. When you with kids. You may find it hard to get the stall of preference instantly when you need it.