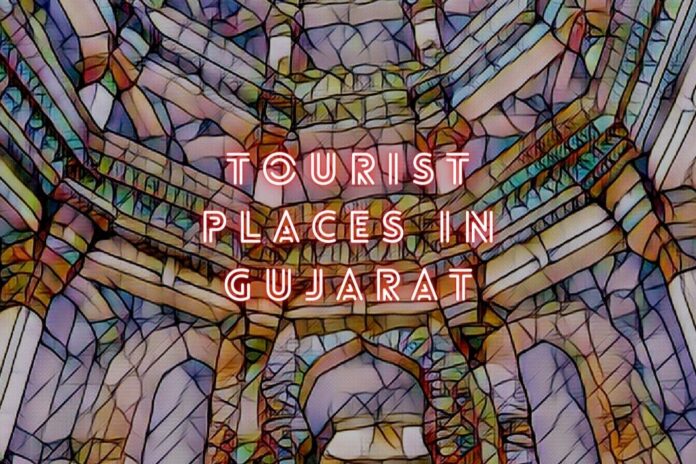 Gujarat is a beautiful city with lots of colors, rich cultural, historical values, and tourist places in Gujarat. It is the home to the father of the Nation, "Mahatma Gandhi" and is rich in various places to visit. Gujarat is friendly, calming and it has a lot to offer to the tourists than just the food, the beaches, the resorts and the wildlife.
Here are some of the amazing tourist places in Gujarat and activities list:
1. Gir Wildlife Sanctuary
The Gir Wildlife Sanctuary is the only place where you will get to see the "King of the Jungle", the Asiatic lions including several other extinct animal species in India. Gir Wildlife Sanctuary is spread in around 1412 sq. km. You can spot several species like the hyenas, leopards, black buck and the fish owls. You can go on an open jeep safari or you can stay inside the parks buffer zone.
2. Rann Of Kutch
The Rann of Kutch is a beautiful view with white endless sand and it is home to flamingos in the winters when they fly to Gujarat from Siberia. You can say the best time to visit the Rann of Kutch is to go at the time of Rann Mahotsav, when the Rann Mahotsav takes place with all the music, dance and cultural shows. The one most important thing to be kept in mind is that this place becomes very crowded at the time of the festival as many people visit Rann at this time, and thus you need proper planning to schedule your visit.
3. Tour of Old Gujarat
Gujarat is home for many places, such as historic sites like the Hathi Singh, Jain Temple, the Sabarmati Ashram et cetera and to for visiting these places you will need to travel to the old part of Gujarat so that you can see all the top historical places from India.
4. Visit Somnath Temple
Somnath is one of the 12 Jyotirlingas in India and it is situated at the beachfront. Somnath temple is built in the chalukya style of architecture. The most interesting thing about the Somnath temple is its location and the history behind it. This temple has been constructed and rebuilt several times. This is one of the amazing places for people who believe in the religious yatra.
5. Gujarati Style Food
When in Gujarat how can a person not eat the traditional Gujarati style food. The local hotels serve the best taste of Gujarat, from the dhokla to the khandvi and fafda and jalebi. These are a must try when you are visiting Gujarat for a tasty experience.
So, these are some of the major tourist places in Gujarat that you must visit when you plan Gujarat tour. If you want to share something with us. Please write a comment below.